YouTuber Buys Luxury Car For His Dad
BRYNNON PICARD
5th Aug 2016 11:32:55 AM
Lifestyle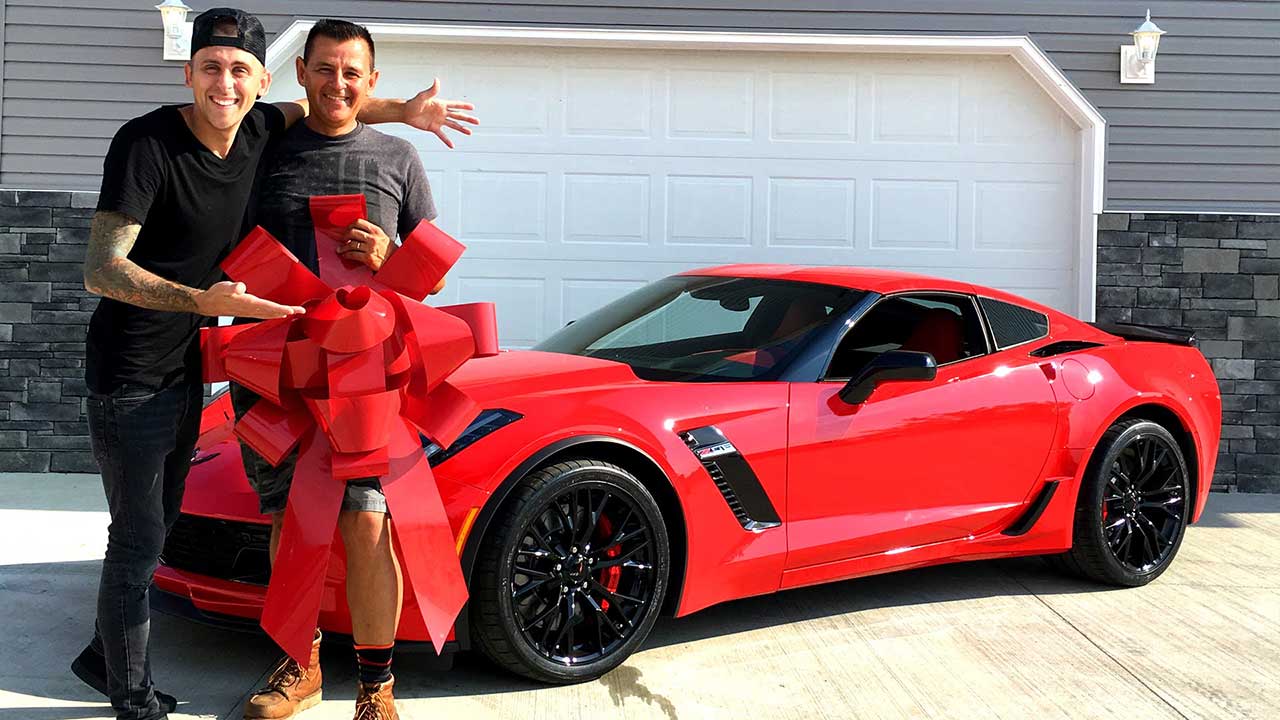 Huge YouTuber Roman Atwood, who has almost 18 million subscribers across his two channels, bought a Corvette Z06 for his father's birthday, which he revealed in a video yesterday. The car is worth an estimated $80,000 before taxes and modifications.

Roman surprised his father by bringing him to a car dealership and telling him to choose any car he wanted. He chose the red Z06 and opted for black hubcaps on the wheels. The car boasts a V8 engine with 650 Horsepower, and can go from 0-60 MPH in 3 seconds. The car also has a removable roof and luxury Napa leather seats.

Roman and his father talked extensively about the importance of family and sacrificing for the good of family. All in all his father seemed very happy to receive the gift, but then again, who wouldn't be happy with a Corvette Z06?